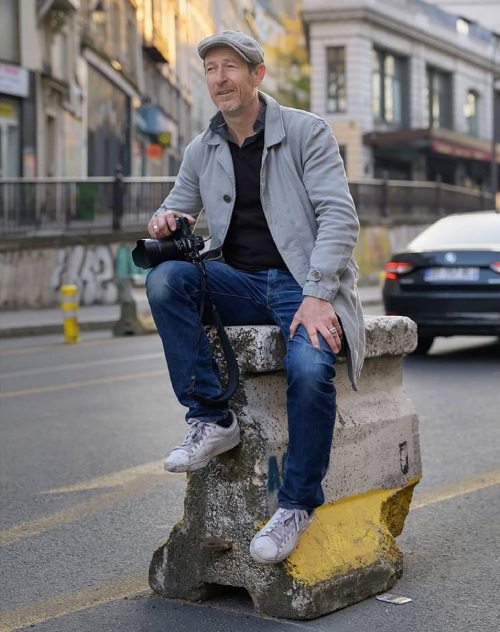 Biography
I am a freelance professional people and documentary photographer. I have worked on illustrating various magazines. Since I started photography at the end of the 1980s, I have found my inspiration essentially in the street. Firstly, in black and white, like my influences at the time, Robert Doisneau and Robert Frank. But then I quickly adopted colour, and have never left it.
How it was made
For more than twenty years, I have practiced what is called "stolen photography", both in Paris and during my travels. After a break from photography and making two documentary films, I took my camera and went to meet the refugees who were camped a few steps from my home, under the La Chapelle metro station. In the camp, there was no question of photographing people without their knowledge. So I had to learn to deal with posed photographs, and I learned to love this exercise. When I photograph people, I don't give them any instructions on how to pose. They give me what they want to give me. We really make the picture together.
For seven years now I have been walking the streets photographing people in all their diversity. The further I go, the more I realize the political message of this approach; that we must live together and take advantage of our differences rather than distrust them.
Website: https://backtothestreet.com
Instagram: https://www.instagram.com/jbpellerin