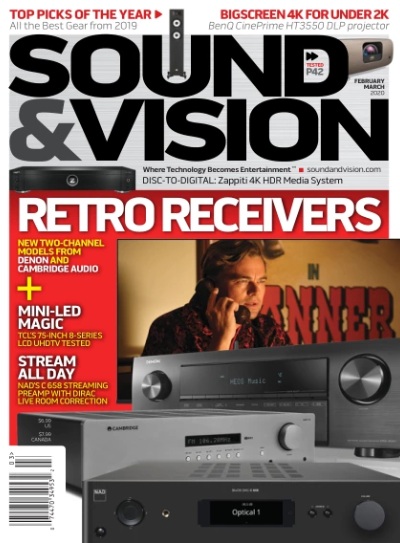 Format:A4
Average pages per46,196
Subscription$12.99
International subscription$18.99 (Canada), $24.99 (rest of world)
Retail price per copy$6.99
Visit website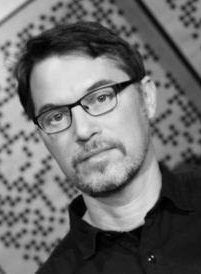 Editor-in-chiefAl Griffin
Joined EISA in 2017
Published byAVTech Media Ltd
AddressAVTech Media Americas, 260 Madison Avenue, 8 th floor, New York, NY 10016, USA
Email:al.griffin@eisa.eu
Once the lights go down and the movie starts, the engagement and emotion created by a home theater is universal: it knows no minimum screen size, no required number of speakers, no optimal budget which must be spent. Sound & Vision spreads the gospel of that home theater experience and gives everyone—from the everyday shopper to the hardcore enthusiast—the information and tools they need to put those pieces in place to their own satisfaction, get them working at their best, and press play. For the music fan, Sound & Vision covers affordable two-channel audio components, with an emphasis on wireless multiroom speakers and the latest in music streaming services and technology.
The soundndvision.com web site features hundreds of equipment reports, sorted by product category, covering everything of interest to home theater and stereo enthusiasts. The home page is also updated daily with blog posts, A/V advice, How To guides, show reports, Ultra HD Blu-ray reviews, and other features.
Sound & Vision's EISA membership brings a global perspective to both the magazine and its website. The direct connection with the A/V world's leading brands that our EISA affiliation provides also ensures that the magazine's coverage is not just timely, but well ahead of the curve.
Editor's Choice
KEF R5 Surround Speaker System Review
(March 13, 2019)
KEF's revamped R Series speaker line reviewed in a 7.1.4 Atmos configuration.
Hollywood with a Twist in Greensboro
(March 11, 2019)
A luxury media room that combines comfort with the latest A/V tech innovations.
High Dynamic Range Explained
(February 5, 2019)
A primer on the most significant development to hit home video in years.