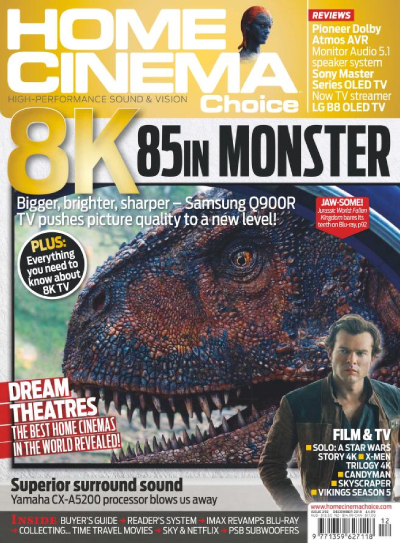 Format:A4
Average pages per132
Publishing frequency13 issues per year
Subscription£41,08
International subscription€107,47 (Europe), $144,63 (US), £90,41 (rest of world)
Retail price per copy£4,30
Visit website

Editor-in-chiefMark Craven
Joined EISA in 2012
Published byAVTech Media Ltd
AddressAVTech Media Ltd, Enterprise House, Enterprise Way, Edenbridge, Kent, TN8 6HF, UK
Phone+44 1689 869 909
Email:mark.craven@eisa.eu
Home Cinema Choice magazine was founded in 1995 with the aim of helping its readers bring the big-screen, surround sound cinema experience to their own homes. Published 13 times a year by AV Tech Media, it offers in-depth hardware reviews covering HDTVs, projectors, Blu-ray players, speakers, all-in-one cinema systems and more – all written by experienced reviewers with a passion for, and understanding of, the subject.
Home Cinema Choice also provides detailed software reviews to help readers enjoy the best content available, and advice on how to design and build their own dedicated cinema rooms. The magazine also works as a community platform for home cinema enthusiasts to share their ideas.
Being an EISA member strengthens the magazine's relationship with the leading brands in the AV world, ensuring we're completely up-to-date with the latest developments and products, and able to pass this on to our readers.