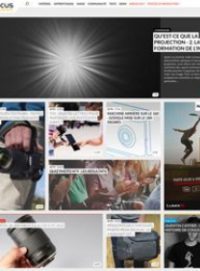 Format:website
Average pages per/
Circulation/
Publishing frequencyeveryday
Subscriptionfree
International subscription/
Visit website

Editor-in-chiefRenaud Labracherie
HVT representative/
Joined EISA in 2017
Published byNewWeb
Address48 rue du faubourg du Temple 75011 Paris
Phone/
Created in 2006, Focus Numérique is the first French online photo magazine and today, with 315,000 users and more than 1.6 million page views each month, the most important.
Every day, we present the latest developments in photography as well as hardware tests (cameras, lenses, accessories) made in our lab by our experts.
You'll also discover a number of tutorials to unleash your creativity and better grasp the latest tools.
Reading Focus Numérique is also about discovering new talents and looking back on the great names of photography.