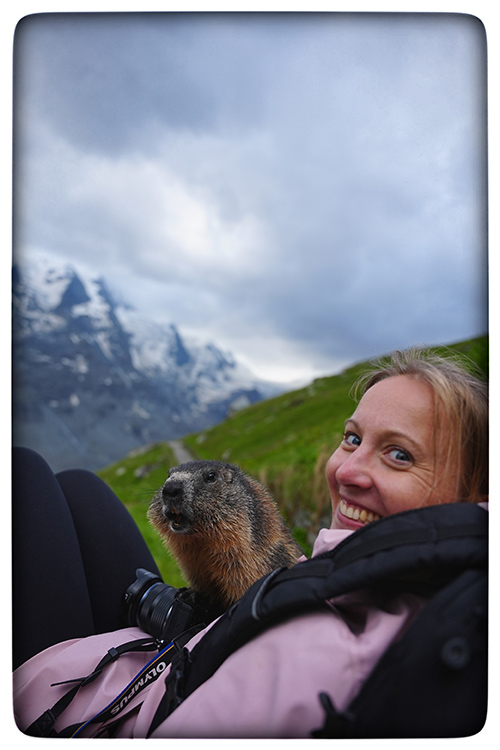 Biography
Whenever German travel blogger Mirjam Radke is selecting a new destination for an upcoming trip, it's always the local wildlife in a country, that will be crucial for her decision making, she admits. This 38 year old amateur photographer from Munich has captured outstanding images of orangutans in Sumatra, lions in Tanzania and hippos in Uganda. She is more than aware of one essential quality required in wildlife photography: Wherever she will go, she will need to bring along a lot of patience. Mirjam Radke knows that it will take time to get adapted to a place, learn about the resident animals, their habitat, and their behaviour – and find the perfect situation for outstanding photographs.
If, for once, there shouldn´t be any faraway destination on her travel agenda, there´s always the mountain region of the alps nearby her hometown, where she will climb high to capture portraits of marmots or take portraits of deer in the early hours of the day. And yes, in terms of technical equipment she is prepared, often bringing along 12 kilos of hardware in her backpack.
"Animals are definitely on top of my list of favourite subjects to photograph", the self-taught photographer says. So, of course she wouldn´t miss entering this year´s Maestro competition. Asked about the wildlife destination of her dreams, Radke is quick to answer: It´s Antarctica, where she would love to photograph seals and penguins.