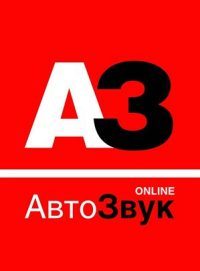 Format:Web
Average pages per100,000
Visit website

Editor-in-chiefAnatoly Shikhatov
Joined EISA in 2002
Published byAnatoly Shikhatov, sole proprietor
AddressCheluskinskaya st. 10-2-119 Moscow, Russia
Phone+7 495 788 05 44
AvtoZvuk (which means 'Auto Sound' in Russian) was started in 1998. Since then, A3 (as the readers themselves have abbreviated it, later it was adopted as an alias of the original name) very soon became the most popular magazine in Russia, specializing in mobile infotainment: car audio, multimedia, navigation and communication. The target audience of the magazine is wide, ranging from beginners to professional installers, dealers and audio engineers. Readership research has shown that A3 is read in practically every installation shop in the country.
Our most important publications are equipment and component tests, which include studies and measurements in our own laboratory, auditions and detailed photo sessions made in-house. Another important and popular kind of publications is featured cars – review of completed installation projects, which in fact are field tests of components in real conditions. We regularly publish news from car audio industry, reports from car audio competitions, shows and special events, educational materials and hands-on experience of amateur enthusiasts.
"When A3 applied for membership in EISA, we had two goals in mind: to have our magazine recognized as a member of international professional community and to become an active part of this community, benefitting from professional contacts and exchanging views with our European colleagues. We have reached both. An EISA logo on the magazine masthead and on a business card sends a clear message to everyone in the industry: 'they are serious, they are experts'. Regular meetings and discussions with experienced members of the Association have helped us to improve our magazine, making it a world-class publication."
In 2014 A3, now referred to as A3 ONLINE, became the first member of EISA publishing solely in digital form. Free of limitations applied by print, we were able since then to make our publications even more detailed and our response to the novelties – much faster. Having published on the Web our 15 years deep archives, A3 ONLINE very soon became a nationally recognized reference in all matters related to in-car infotainment.